SATURDAY

No wonder we're always getting lost, look at the state of Alex's metro map: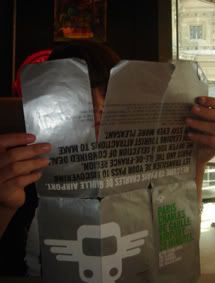 Straight off the Eurostar we headed down to Lazy Dog and checked out their new Arcade Mode game machine listening post:


This machine is as cool as it looks and it has the best new French tunes around.

No sleep and lots of running about the city means you need plenty of Perrier and AT LEAST two espressos.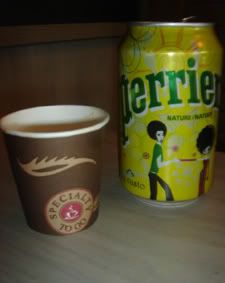 Kat + too much coffee = Not a pretty sight.
Alex + too much coffee = Amazing networking machine!

By dinner we had sorted out some amazing records for the shop and made some lovely new friends. We thought we'd celebrate Paris Styleee...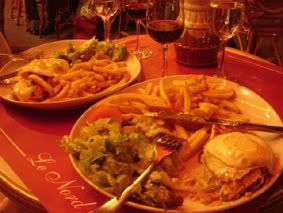 Even if i do say so myself the Lost in Paris girls were looking pretty glam: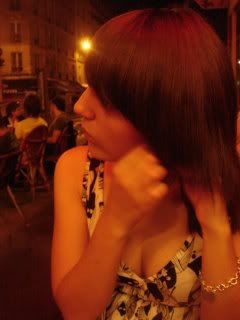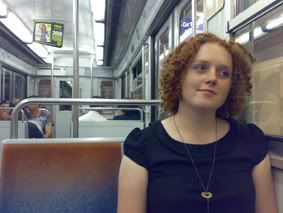 (I'm thinking about the Kings of Leon in this picture)

After eating waaaay too much amazing French food and a little bit too much red wine we hit the town with these crazy people..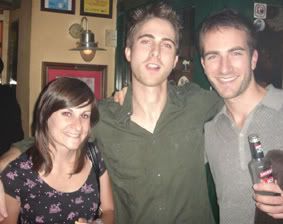 (The one on the right is not to be trusted, he makes girls cry!)

SUNDAY

What else do you do on a Sunday afternoon when you're very hungover and it's very sunny and you're waiting for the tour bus to arrive..... why you go to a ceramics museum!!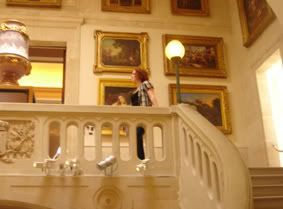 In all honesty, it's not the best ceramic museum i've ever been to but they did have some quite large pots.

Rock En Seine
I landed a good spot for the Kings Of Leon nice and early and i wasn't disapointed - they were incredable!!

Even the Cornish were out in force: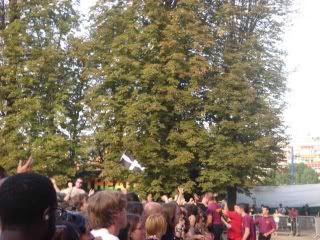 And the Bono Must Die fans: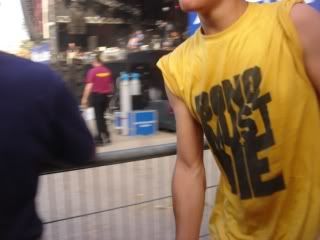 Bromheads crew arrived to get the party started, they did some hanging about in the vip area looking cool.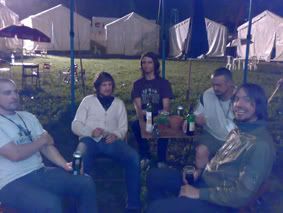 This is the most rock and roll dog in the world, it speaks 12 languages and can play guitar better than Prince (it even has it's own laminate!)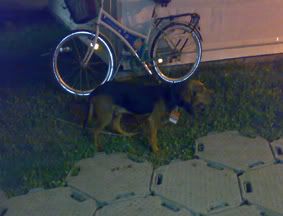 Bromheads warmed up for their gig like all the pros do...on guitar hero!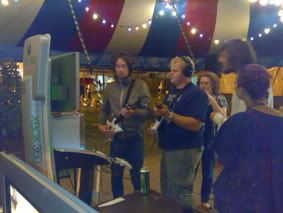 Jono and Tim used their magical powers to summon the crowds: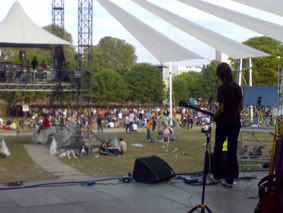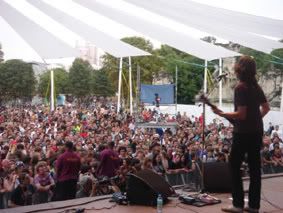 Bromheads Jacket played a fantastic gig (their last one touring the debut LP!!)

As ever Tim couldn't help himself but crowdsurf, the hole in his jeans got obscenely larger (so i'm told!)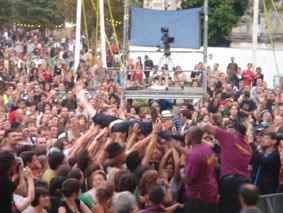 To end a fantastic afternoon we danced in some glitter from Bjorks pyro display.

Bjork got on the ones-and-twos:
The tiniest DJ i've ever seen!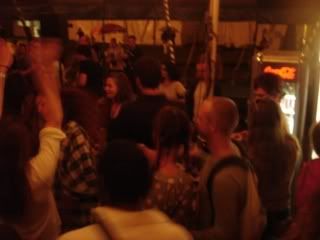 MONDAY

Breakfast, of course: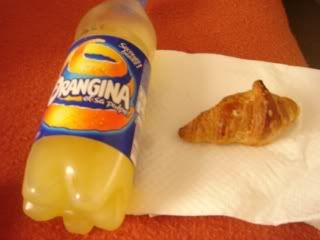 Fuelled by Orangina we nailed PARIS002 wooo! (more info coming soon, keep 'em peeled)Defintely a highlight of the weekend, it's up there with kicking Marc Ronson off Guitar Hero!

Sad to leave, we saw something that would cheer anyone up: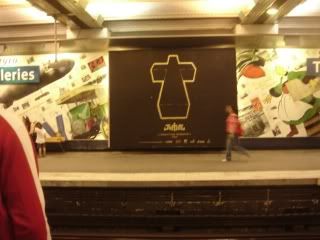 6 DAYS TO GO JUSTICE @ KOKO!!!


x Kat Lip x

Linkage:

http://www.arcademode.com/
http://www.bromheadsjacket.com/
http://www.kingsofleon.com/
http://www.disquepremiuer.com/
www.myspace.com/adamkesher
http://www.rockenseine.com/
http://www.myspace.com/justice
http://www.orangina.com/
.