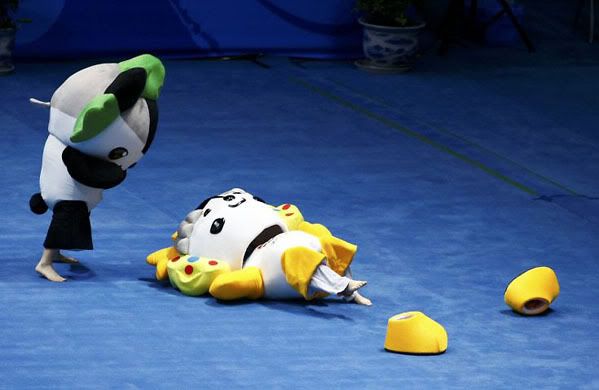 Its a funny old time of the year, don't you find?
I've been aching to spend a week on the sofa watching re-runs of Jeeves and Wooster, eating Toblerones and drinking endless cups of tea, which I'm pleased to say I think I've nailed.
I've also been reunited with my love of disaster movies (the perfect antidote to hearing Fairytale in New York again) and my imagined affair with Jack Bauer back on after a new box set was received on Christmas day.
All this sitting around gives time to reflect so in between terrorist cells being infiltrated, comets destroying the earth and Bertie getting into another pickle, I've been taking stock of my own 2008.
The lows have included one half of Lost In Paris hitchin up her knee-highs and actually moving there to get lost for real everyday, a rubbish stay in hospital for 2 weeks with a botched tonsil job and first hand feeling the effects of the credit crunch as I was made redundant.

But the highs have been bounteous and brilliant. Kat loves Paris, my healed throat allows me to sing louder in the shower (plus my sneeze sounds different which is amazing) and my new job is super. I interviewed a unsurprisingly sleazy Sebastian Tellier, put a sticker on the face of Vampire Weekend and chased Jeffrey Lewis down the street in Texas with plastic fruit.
Plus it's been a stellar year for music, so with a deep breath I'm pleased to announce that here are my lists of the year.

My 12 albums of 2008 (12 is a nice number I think)
1. Gonzales - Soft Power
2. Late Of The Pier – Fantasy Black Channel
3. Metronomy – Nights Out
4. Vampire Weekend – Vampire Weekend
5. MGMT - Oracular Spectacular
6. Hercules and Love Affair
7. James Pants - Welcome
8. Lykee Li - Youth Novels
9. Adam Kesher - Heading For The Hills Feeling Warm Inside
10. Sebastian Tellier - Sexuality
11. Last Shadow Puppets - Age of Understatement
12. Icy Demons - Miami Ice

The announcement of Chilly Gonzales' latest album filled me with elation and dread. Maybe this would be the album that would finally let me down, that would go unlistened, unloved and standing out on the shelve as a beacon of disappointment. But of course it wasn't. It was an album which included 80s tinged nostalgia, Big Pop Songs, the gentle piano range of Solo Piano, hip hop mixes and even Disco. It's an album that shouldn't work on paper yet ticked every one of my boxes. First class.
Saying this, Late Of The Pier were very close behind being one of my most loved debut albums for years.

Rolling out the 21 tracks

1. Estelle & Kanye – American Boy
2. Cocknbullkid – On My Own
3. Your Twenties – Caught Wheel
4. Julian, Santogold, Pharell – My Drive Thru
5. Midnight Juggernauts – Shadows
6. Hercules & Love Affair - Hercules Theme
7. The Virgins – Rich Girls
8. MGMT – The Youth
9. Metronomy – Thing For Me (Breakkbot mix)
10. Gonzales - Map of the World
11. Belaire – You Really Got Me Goin'
12. Mystery Jets - Young Love
13. Late of the Pier – Mad Dogs and Englishmen
14. Britney Spears – Womanizer
15. We Have Band - You Came Out
16. Dizzee and Calvin – Dance Wid Me
17. Coathangers – Parcheeze
18. Little Boots – New In Town
19. Portasound - Funnyfair
20. Passion Pit – Sleepy Head
21. Sebastian Tellier - Divine

Bands I Like which doesn't mean they'll be big next year (even though they should be)

Tin Can Telephone
Gold Panda
The Coathangers
Boy Crisis
We Have Band
Rogues

And the year ahead? Well I have my tickets for Blur in Hyde Park, Marina and the Diamonds in two weeks and Passion Pit the week after. The Rakes have a new album due as to Phoenix. Just so long as Fred Perry, Leon and Spec Savers don't shut down, I think we're gonna be alright folks.